THE DISCUSSION OF immer noch sturm/ still storm WILL START
HAS STARTED
FIRST OF ALL A KIND OF SUMMARY NOTE THAT I, MICHAEL ROLOFF, WROTE AT THE END OF AUGUST 2011

IMMER NOCH STURM/ FOREVER STORM is both a play and a novel in five acts, with one set, and 7 major characters. It is Handke's 10th major play*. The author, first, creates a fictional "I", the puppet master creates a puppet that, to put it simply, half resembles the actual author, Peter Handke, through the ages of his timeless life on an even more timeless heath - the place, forever the place, perhaps the main character, the last dramas the dramas of places, the stage. Thereupon, the puppet master author has the "I's" significant, his imagoes, appear, externalized out of his memory as it were, and his relationship to them, his ancestors.

The problems, artistically, are representational: how to honestly reduce these imagoes, make them speak, on stage - just imagine the endless associations you have to the persons you were closest to in your youth. How to get the essentials down.

In VOYAGE BY DUGOUT [1994] the presenters are two film directors. In TRACES OF THE LOST [2005] the "author" enters proceedings very similar to the fabulating THE HOUR WE KNEW NOTHING OF EACH OTHER [1991]. The "place" has been the main character, perhaps since Handke's first major play, PUBLIC INSULT; certainly since THE HOUR WE KNEW NOTHING OF EACH OTHER. The, or "an" author becoming part of the proceedings is a very honest way of doing so - unless he pulls some serious punches, as I think Handke does here in once instance.

STURM is an ancestor play. Handke's attachment to these ancestors, his mother, his uncle Gregor Sivec, and his grandparents, is grounded in him early on and in a place, Carinthia. The book his uncle Gregor wrote as an apple horticulturalist has been significant to him since his earliest days as a reader, and the letters that the two brothers, Gregor and Hans, wrote from the front as WW II as conscripted soldiers in the German Army, are a family heirloom. Yet STORM links up most directly to certain sections of Handke's WALK ABOUT THE VILLAGES that also treat of the appearance of ancestors out of their graves into his conscious life, as more real than the living. STURM also harks back to Handke's first novel DIE HORNISSEN, Los Hormigas, it is also in French and Italian, and I suspect in a few other languages [THE HORNETS, bombers of WW II vintage] where a missing uncle features, and of course the bucolic surround.

Wanting just to celebrate his Carinthian Slovenian folk, Handke might have rewritten Thornton Wilder's OUR TOWN with emphasis on the Slovenian minority if that is merely what he wanted to do - the actual Peter Handke is, ethnically, half Slovenian and half German, had four years of a Catholic Seminary education, prior to entering a regular Gymnasium and then dropped out of Graz law school on completion of his first novel, in 1964; only his passport is Austrian, as he was born in Austria, in December 1942; his mother ethnically a minority Slovene, his father a German soldier stationed in Carinthia, his name giving stepfather, his actual father's companion from the same German outfit. Since about the time that Handke became famous at age 24, in 1966, he has not lived in Austria, except from 1979 to 1986 for his first daughter, who had been going to school in Paris, to acquire an Austrian high school education [1979-86], in Salzburg. He first lived in Germany until moving to Paris from 1972 to 1979 and again outside Paris since 1989, one year was spent traveling all around the world. GESTERN UNTERWEGS [Jung & Jung, 1999, Handke's Austrian publisher, as compared to his main German, Suhrkamp Verlag, gives a wonderful account of that year in diary form.]. Handke's relationship to Austria is, to put it mildly, equivocal. With his 1987 narrative THE REPETITION, the re-writing of SORROW BEYOND DREAMS [1972], his account of the thwarted happiness of his mother's life, Handke starts to assume a Carinthian Slovenian identity by means of installing both his uncle Gregor and his grandfather, the "Ote", as the missing father figures, he makes a Slovenian/German dictionary of his own, since, till then, he had only tenuous knowledge of Slovenian. Handke is a kind of half illegitimate child of a German soldier stationed in Griffen in 1942, [he makes a lot of fun of his being a "wunderkind" bastard child in STORM] a Herr Schoeneherr, who however would not marry Maria Sivec since he already had a wife and children in Germany. His mother Maria Sivec, subsequently, so as to have a husband, and - so I assume - acquire legitimacy for herself and the child, certainly not out of the same kind of love she felt for the actual father or her love child, married Herr Schoeneherr's fellow soldier, the name-giving Bruno Handke, who also had the hots for her, a chap from Berlin. While both father and stepfather survived the war, Bruno being wounded around 1944 and then working on the Berlin tramways, two of the Sivec sons, Gregor and Hans, did not. Only the third Sivec son, Jure, did, and turned Austrian nationalist! Handke met his actual father about the time of his graduation from Gymnasium, his Matura, at age 22, that is a beehive of a novel, and not what Handke wrote here.

All the characters in FOREVER STURM have major qualites of Handke's foisted on them - Gregor is given Handke's mono-maniacalness, first as a horticultuaralist, later, as PARTISAN fighter, of being a fighter in chief; of Gregor's two younger brothers Valentin is given Handke's once Don Juan who merely has to lie back and the hussies climb into his lair; Benjamin is outfitted with Handke's extreme nausea at so much that is nauseating in this world; the "I's" mother turns from country girl sassy city wise, but is outfitted with Maria Sivec's unthwartable optimistic side; not her depression. The grandfather is the same obstinate old cuss as which I have come to know him via Handke many notes and comments; the grandmother is the peacemaker: but there is also an older sister, a complete invention for the sake of the drama, who is a misfit - as Handke has felt to be from early on, Ursula, who however, finds her calling as a Partisan, and there receives a new name Senececa, Snowchick, a worthy companion to the Bear Skin Woman of VOYAGE BY DUG OUT. They are all Carinthian Slovenes, a badly treated minority before, during and again shortly after WW II. Handke did not just want to celebrate his Slovenian/ Slavic identity, but also the heroism of the Carinthian Slovenes who became PARTISANS towards the end of the short lived Third Reich. In that the play diverges radically from the biography of his own family, none of whom were PARTISANEN, and on closer inspection look to be on the way to assimilation. A lot of history enters the play/ novel, and it is odd for certain aspects, such as the 1938ANSCHLUSS and Austria's claim to have been a victim of Nazism, to go unmentioned in those sections where the "I" narrator fantasizer speaks what are alleged to be historically incontrovertible data.

Although a lot of Handke's self and autobiography can be said to have entered STORM, it would be inadvisable to address Handke's biography with an invention such as STORM as your starting point! Handke is also having a lot of fun, our worthy successor to Nestroy and Raimund and Grillparzer with some strong shots of Shakespeare, Goethe and Euripides in him. Handke regards himself and so do I in the succession of that great company. And Freud, who could not imagine Shakespeare as being a commoner genius with a good education, might have second thoughts when regarding the career of our once piss pot poor Peter Handke, who did not become one of the "cheese wheels" that keep on trundling downhill [WALK ABOUT THE VILLAGES.]

EINEN JUX WILL ER SICH MACHEN - perhaps the biggest kick Handke got out of the proceedings at the play's premiere in Salzburg this past August was to have a bunch of Slovenian hillbillies speaking the most marvelous High German before that well heeled festival crowd!

STORM is also a play that can be read as a novel. Knowing that the chances of frequent performances of his text is unlikely, Handke has been writing what are called Lese Dramen as of WALK ABOUT THE VILLAGES. With STORM he has perfected the meshing of direction with action and speechifying. It takes a bit of effort read and imagine plays and screenplays, here it is made as easy as can be.

The question that might face a poet, in blunt terms, a poet who - although he now also writes in French [La Cuisine, TILL THE DAY DO US PART was written first in French,

Jusqu'la que le jour vous separe ou Une question de lumiere

] and also writes in Slovene judging by a fair amount of in Slovene in STURM [Slovene first started cropping up in WALK ABOUT THE VILLAGES in 1981] - is: I want so show how intimate how close I am, how someone, and I can be to my ancestors, how they possess me, I want to find a poetic equivalent to what has preoccupied me off and on for decades, I want to exhibit that and write a delight that will make others think about their ancestors. I am going to turn my insides out, exhibit my self, and what a very big self I have! On stage this requires a tremendous simplifying down, sharp distinct strokes, allocating of major qualities of mine that I share with my ancestors; qualities that I understand in some fashion, or at least as well as a Singer Sowing machine does - to get that wonderfully silly joke you will have to read the play!

Let me briefly indicate a dyadic intimacy that is the diametric opposite of what Handke achieves in STURM, a kind of intimacy which might be at most hinted on stage, the dyadic intimacy between analyst and patient, or even closer: between two analysts who are married, who understand each others dreams as soon as one of them uttered one or two words in their recounting, something much closer than merger.

I once wrote up an example of that kind of experience as TRAPPING THE TRAPPER. http://analytic-comments.blogspot.com/ and I see why Freud tended to believe in ESP with the kind of experiences you have with analysands over the years. How do you put the relationships that exists inside you, in your psyche, to those imagoes to the people you are closest to because they exist inside you, on to a stage? Our inner-of-the-outerworld-innerworld presenter exhibitor keeps finding ever new and creative ways of doing so.
How can you even create a sense of such intimacy on stage without
resorting to the kind of cliches that are not cliches when spoken between two people who know each other intimately?
Handke also wants to do something for "his" people, the Carinthian
Slovenians, and he doesn't want to write an editorial, or get on a soap
box, he is convinced that an artistic communication, an aesthetically
pleasing and gripping engaging, thoroughly composed work of art, will be superior, and he has all the reason in the world to believe that he has the artistic means to do so. And a by and large well woven well planned work it turns into. Had I the time, I would diagram how the threads are woven on very strong five act carpet backing with each act having some major movement shifts itself. You can follow the craft. It is that of a major composer, how the threads are woven, how he exhilirates in verbal acrobatics. Some of the matters that trouble me, to which I have reservations are listed in the to and fro of my and Scott Abbott's, fellow Handke translator's comments, in a nutshell: Handke writes out, whites out the fact that his mother married a German soldier. That man Bruno Handke, turned out to be fairly monstrous, eventually. As an autobiographic detail it is not necessary, but dramatically, within the tensions of the play, between the imagoes on stage, this becomes a gaping hole by ACT IV.

* PUBLIC INSULT 1966, KASPAR 1968, RIDE ACROSS LAKE CONSTANCE
1970, WALK ABOUT THE VILLAGES 1981, THE ART OF ASKING 1989, THE HOUR WE KNEW NOTHING ABOUT EACH OTHER 1991, PREPARATIONS FOR IMMORTALITY 1995 , VOYAGE BY DUGOUT, 1994,
-----------------------------
--------------------------
https://www.ruhrlink.de/termin.php?id=215573549382931
Kärnten im Süden Österreichs an der Grenze zu Slowenien: hier trifft der Ich Erzähler, dessen Nähe zu Peter Handke nicht zu übersehen ist, zwischen 1936 und 1942 seine Familie, die Großeltern, seine Mutter und deren Geschwister, die allesamt nun jünger sind als der 1942 geborene Autor.
Es verweben sich die Geschichten: die der Familie mit der politischen, der Annexion Österreichs 1938 durch das dritte Reich folgt die einzige Partisanenbewegung gegen die Nationalsozialisten durch die slowenische Minderheit in Kärnten. Es verweben sich aber auch die Genres: Prosa und Drama verschwistern sich zu einem sprachmächtigen Text, den die größte Kunst des Schreibens auszeichnet, die Einfachheit.
¨Immer noch Sturm¨, dieser Satz zitiert Shakespeares König Lear auf der Heide, hier das Jaunfeld mit seinen Apfelbäumen, von deren Ernte die Vorfahren des Autors unter anderem lebten. Die Erinnerungen des Erzählers durchmischen sich mit Geträumtem, mit Vorstellungen und beschwören kraft der Poesie des Textes Gestalten hervor, die wirklich unwirklich die Szene bevölkern.
Und die politische Geschichte dieser europäischen Region, das zeigt der Blick zurück auf die letzten Jahrhunderte, hat ihre Konflikte nicht zuende gebracht.
Marco Storman inszeniert Familienstück von Peter Handke
Neue Premiere: Und immer winken die Vorfahren
Background material, and it is useful, can be found at:
Reviews of the book and of the premiere of Gottcheff's stage version at the Salzburg Festival have been collected at:

OF CERTAIN OF ITS FEATURES
[C]ISSUES THAT THE PLAY RAISES
DRAMATICALLY, WITHIN HANDKE'S OEUVRE, about Handke

The Chief Discussants are Scott Abbott, the
translator of Handke's JUSTICE FOR SERBIA, the play VOYAGE BY DUGOUT: THE PLAY ABOUT THE FILM ABOUT THE WAR, and of ONCE MORE FOR THUCYDIDES, a professor at Utah Valley University, Ph.D. Princeton
and Sagebrush Universities!
&
Michael Roloff
translator of Handke's early plays up onto and including WALK ABOUT THE VILLAGES has written extensively about Handke's dramas.

It would be wonderful that, e.g. some of Michael'a 1000 Austrian Facebook Friends who
have read or seen the play or know Handke's work commented.

Remember that Scott is on Rocky Mountain Daylight Time,
Michael Roloff @ Pacific Daylight Time
and that the publication of comments can therefore be delayed.
Scroll down to the bottom of

http://handke-drama.blogspot.com/2011/08/handke-immmer-noch-sturm-still-storm.html

To the COMMENT BUTTON>>>

[A] THE DESCRIPTION


FOREVER STORM is a text of appr. 160 pages @ 300 words per page which is
divided into five parts. It is a play with eight characters and its language is as evocative as Shakespeare's in bringing to life worlds.


[1]
"I" the narrator, dreamer, puppeteer
director of the proceedings who is the grandchild of the
grandparents and bastard son of their daughter Maria.

"Eine Heide, eine Steppe, eine Heidesteppe, oder wo. Jetzt, im Mittelalter, oder wann",

[2 + 3]
His Grandparents, a cussed grand dad,
and a peace maker grandmother.

[4]
Gregor/ Jonatan, who is described as being
a myops, "one eyed", which as behavior he only
exhibits once he becomes a Partisan towards the end; he
is the oldest of the parents five children. A horticulturalist
who acquires the name of his favorite apple, Jonatan,
as nom de guerre as a Slovenian Partisan fighter.

[5]
Valentin their second son, a Valentine for every
girl in the neighborhood, keeps all beds but his own warm. He is killed on the front during WW II.

[6]
Maria, the narrator's mother, who for large stretches
is described as being in Germany, looking to hook back up
with the narrator's father. She reappears wonderfully in Part V
and sets the narrator straight by confronting
him with his childhood selves. Maria appears imbued with
joi de vivre, as she was as a young woman, what
German made her lose the joi is not addressed in the play.
That kind of horror is/ was not typical.

[7]
Ursula, the "dark sister", who does not fit in until she becomes
Senezeca/ The Snow Woman Partisan fighter. She is killed
by her German captors.



"Vielleicht stimmt er ja doch, der Spruch aus der Gegend: Einen Platz findet nur, wer ihn selber mitbringt? Habe ich vielleicht nie das, wie soll ich sagen, Platzhaben verkörpert? Nicht ihr habt mir also keinen Platz gelassen, sondern ich bin schon platzlos geboren, und demgemäß auf Krieg aus, auf Welt- wie Familienkrieg? Erbarmen, Mutter. Hast du mir nicht erzählt, dass in unserer Sprache hier "Mutterleib" und "Erbarmen" dieselbe Wurzel haben?"

[8]
Benjamin, the youngest son, who is also killed
on the front is one big bundle of nausea which bundle seizes the
narrator in Part V.


If you have become aware that as of Handke's WALK ABOUT THE VILLAGES in the early 80s he has been writing what are called LESE DRAMEN in German - plays that are meant as much to be read as performed - e.g. THE ART OF ASKING, PREPARATIONS FOR IMMORTALITY - you will note that Handke has now integrated the stage directions into the text, easily done with an "I" as director narrator, dreamer. You can trust that narrator, he will not let you down. He himself is verbally as gifted as Shakespeare and he makes his dramatis personae equally articulate, immediately in


PART ONE [P. 7-41]

in evoking, recounting one spectacular year in the 1930s. We receive a marvelously powerfully evocation of a very rural basic, some would say archaic, bucolic existence, which, however, is drawn in such chiaroscuro that only the willful will mistake this existence for an idyll [except perhaps in the sense of "we were all together" of WALK ABOUT THE VILLAGES], fractious, ample destitution of every kind. There is a long text excerpt at the background site:
http://handke-drama.blogspot.com/2011/08/background-material-for-still-storm.html
The convention of having an "I" as narrator, dreamer presenter
is an outgrowth, in Handke's instance, of having twin narrators, the two directors in the film play VOYAGE BY DUGOUT present their discussion of the play in the form of sections of a screenplay. In Handke's TRACES OF THE LOST, a single narrator becomes part of the action. It is both a playful and honest way of proceeding, I/we find.

Poetically, as a dramatic poem, but formally, too, STILL STORM bears a relationship to certain VILLAGES features, especially to the there re-introduced - from Greek drama and Goethe - "alternating discourse" which, meanwhile, is no longer simply manifest in, be it, long or brief speeches set off against each other, but integrated into the text, ingeniously modulated the manner in which the speeches are handed off. In very brief exchanges between the "I" and his uncle Gregor in Part V, which verbal back and forth itself is very reminiscent, also in its joyously grim tone, of the end of VILLAGES. In Part V we have a brief reprieve, just a few sentences, of the to and fro at the end of Villages, leading, here, into the derisive POLKA. Also, there is a reprieve, in Part IV, at its dreamiest, of a section of fabled beings from THE HOUR WE KNEW NOTHING OF EACH OTHER. A very effective highpoint indeed!

Handke creates "types" here as he has as far back as the 1973 THEY ARE DYING OUT, if not earlier, and also very much in WALK ABOUT THE VILLAGES. These "types" are outfitted with striking qualities, "one-eyed" [single-minded, a quality that Handke's ex-lover Marie Colbin once ascribed to Handke himself] Gregor; another of the mother's brother's, Benjamin is said to wretch with nausea - again an ineluctable quality of which Handke himself may still be possessed. Valentin is what we call a conejo in Mexican, and as both Handke and one of his translators were before le neige d'antan set their hair in that direction, although like "Ote" Sivec [Handke's Slovenian grandfather] we will reach under a skirt even at the moment we croak. Typecasting in this manner makes for great distinctness on stage, or on the stage which is the page; broad, sharp, dramatic strokes. Subtlety there is in other matters.

The READER, even half awake, will realize that we are in an ancestor play... and if the READER is familiar with Handke's work, as both Scott and I are, the READER will realize that FOREVER STORM arises as it were out of one sentence in WALK ABOUT THE VILLAGES where its chief narrator, the prodigal returning poet, once again called GREGOR, states: "My dead I talk to you... you are with me" [and that Handke as a now self-confessed "Psycho-Physiker" is very much a Kleinian, Object Relationist, internalized significant objects, ah science and its language!] and that STORM relates, within Handke's work, most immediately to WALK ABOUT THE VILLAGES, also to those sections that treat of contentiousness, there, between Gregor's siblings and relatives.


Part I
Sets the mise en scene: a heath field with a bench and an apple tree with 99 apples on it [as the play proceeds the bench sinking into the ground, a detail, more subtle than the forever more receding horizon in THE ART OF ASKING]. On it sits the narrator "I" and the wind of memory is upon him as he starts to fantasize his ancestors as they walk into his mind. "It's not that I won't let them rest, they will not let me rest. You don't leave me in peace." During the course of the dramatic narrative the wind wafts across the stage, from behind from the side from inside him, it becomes stormy, at one point there is even a FALL WIND! [

catabatic wind,air current, current of air, wind - air moving (sometimes with considerable force) from an area of high pressure to an area of low pressure; "trees bent under the fierce winds"]

There appears his family: two grandparents and their five children; that is, his over-optimistic mother [Handke emphasizes that feature of his mother when she was a young woman] and her dark sister, who is the opposite [but does not exist within Handke's actual family constellation, is an invention for the sake of the drama], and three brothers: Gregor whose chief feature is being "one-eyed" [single-minded, a horticulturalist who is crazed about apples as his brother Valentin is about women and the kid brother Benjamin whom Handke has outfitted with his own once [?] proneness to be nauseated by no end of ugly matters in this world.
This extremely rural family, set in the Slovenian section of the Austrian province Carinthia, and an ancient province it is indeed where numerous languages have been spoken back at least to Illyrian days, stands in for all such rural families around the world, in its rurality - which is scarcely idyllicized in its rough-hewn ways. The village described in VILLAGES resembles the village here but that the past is really brought to life in the DIRECTOR/I's staging of the what has been, in the liveliest earthiest and most playful linguistically spectacular manner in Part One. Oh what fun the author has in using language to bring that world to life. A Shakespearean talent as I have known for about 30 years now.


1. Akt
"Eine Heide, eine Steppe, eine Heidesteppe, oder wo. Jetzt, im Mittelalter, oder wann. Was ist da zu sehen? Eine Sitzbank, eine eher zeitlose, im Mittelgrund, und daneben oder dahinter oder sonst wo ein Apfelbaum, behängt mit etwa 99 Äpfeln." So beginnt das Stück. "Ich" wird von seinen Vorfahren heimgesucht, ein Fremdling im "Interkontinentalanzug" unter feiertäglich Gewandeten. Valentin erklärt, wie er es zu etwas brachte: Weil er sich "von unserer Haus- und Sippensprache, der vermaledeiten, losgesagt" hat. "Wer rein deutsch sprach, versprach, ein Herr zu sein", heißt es.
1936, sechs Jahre vor Handkes Geburt

Gregor, der Älteste, hat in Maribor Landwirtschaft studiert, ist als stolzer Slowene ins Land der Peiniger zurückgekehrt und führt als Begründer einer Obstzucht die Familie aus der Paria-Existenz. Die Gestalt des Onkels ist präzise bis in die Details gezeichnet. Wieder und wieder findet sich der Name Gregor in Handkes Werk, ein weiteres Mal noch in der idealen Existenz des Widerstandskämpfers. Die Gestalten tanzen ab, nur die Mutter kommt noch einmal zurück: "Weißt du denn nicht, dass wir bei dir bleiben bis ans Ende deiner Tage, und vielleicht noch darüber hinaus, du Erztrottel?"
2. Akt, 1939

Alle drei Söhne sind im Krieg. Die Mutter ist "auf dem Sprung zum Feindwerden". Drei Jahre später sieht man Ursula, die ältere Schwester, "im Aufzug fast einer Schweinemagd", über "die wie weltstädtisch Gekleidete" her-fallen. "Das dafür, daß du dir einen von einem Anderweitigen gehst. Während ich im Stroh hinter dem Ziegenstall übernachte, kugelst du mit dem reichsdeutschen Ziegenbock durchs Doppelbett des Hotels ,Tigerwirt'." Die Mutter knöpft den Mantel auf. Sie ist schwanger von einem deutschen Soldaten. Für das "Ich" beginnt der Film des Lebens zu laufen. Benjamin, der Jüngste, fällt. Der Großvater verflucht Deutschland. "Und verflucht sei der deutsche Liebeswurm in deinem Liebesbauch. Verflucht sei die Frucht deines Leibes. Der Herr hat's gegeben, der Herr hat's genommen, verflucht sei der Name des Herrn in Ewigkeit." Ursula schließt sich den Partisanen an.
I looked very carefully over ACT ONE once more and find it one of the most beautiful sequences Handke has written for the theater. In the theater he has a social sense, otherwise so lacking
in these prose self manifestations. What Stadelmaier in the FAZ wrote, that it [S. doesnt differentiate between the various acts, i.e. does not address the problematic THIRD ACT PARTISANEN AGIT-PROP] is written with Handke heart-blood is the case. Deep fondness underlies ALL of them.... the villagers of WALK ABOUT THE VILLAGERS have come to life, rounded even with having typical qualities that identify them: Ursula's out of-placeness, Valentin's eroticism, Benjamin's nausea and so on.
Now this is a work that is worthy of the Nobel Prize in every sense in which that prize is given. Boy, is this tough to bring off without falling into all the usual sentimental traps.

I noticed also that the "I" narrator introduces the PARTISANEN business as having occurred in the past - a kind of plus-quam-perfect treatment, even while moving forward to the eventual telling demonstration of it in ACT III. Time present, time past, time future are very Eliottisk here, and the PLACE ! Places are the last dramas. So that needs to be made very distinct, memorably so. Just a bare stage with leaves trickling down as in the Salzburg production??? I will now carefully re-read Act II. Eventually, in a few days I will re-read from back to front! That is always a test also of one's own memory.
Part II
Whereas Part One singles out one year, 1936, Part II homes in on the relationship of the narrator to his mother and we have dialogue which occasionally becomes a bit wordy. First the mother appears a young country girl, then as a young gussied-up city girl and her dark sister, Ursula, berates her for the affair she is having with a German soldier stationed in Carinthia in 1942 [that is, appr. 7 years have passed between the 1936 focus of Part I and Part II p.51-70.] It is noticeable that the ANSCHLUSS is not mentioned, perhaps the author takes if for granted that his Austrian audience knows?


Part III
The grandparents appear, the grandfather curses royally and far more marvelously I expect than he did so famously in reality with the spectacular cussing Handke puts into his mouth, of the Germans, also called their Roman appelation "Swabians," one at seeing his daughter pregnant and, when his wife opens a second letter that announces the death of son Valentin at the front. The grandmother seeks to soothe matters between the daughters and the grumpy grandfather as they walk home. There is a weird moment when the "I" caresses the pregnant stomach of his mother [an apparition after all!] with himself inside as a fetus!


ADDITION MADE ON SUNDAY AUGUST 28
I re-read ACT III this afternoon, and then went
for a walk through my "prarie"
http://crosscut.com/blog/crosscut/20410/A-private-bower-of-wildness-in-Seattle/
and the following thoughts occurred with regard to Part III. As a director, I think I saw one very short section one might want to cut. The dialogue between the brothers and between the sisters, and between the sisters and brothers
are all very short, Handke's stylized dialogue, who refuses to write naturalistic dialogue. And all that is fine, and I really like that Gregor-Jonatan instead of following Ursula-Snowqueen into the maquis decides to take one more long roundabout to think his decision over, or whatever. Gregor pushed the pram, baby cart back and forth, Handke's wishes for father,
his uncle, the horticulturalist who receives the nom der guerre of an apple. Valentin the Westerner even suggest American apple names! The act contains a lot of lovely sequences.
It takes place in the year 1944, although it hearks back to 1942, the year of Handke's conception and birth. There is a lot of berating of the bastard child's mother for having slept with a German soldier. At the end she
goes off to Germany to look for the father, as Maria Sivec did to rejoin her husband, Handke's stepfather.

Something that has puzzled me for some years is the extent to which illegitimate children were frowned on among Carinthian Slovenian country folk. Perhaps Fabian will be able to answer that, or one or the other of my Carinthian
friends, also on face book. In some rural communities an illegitimate pregnancy is welcomed, because it signifies that the woman is fertile, marriageable, able to provide
not only successors but field laborers. Judging by the the problem the mother's illegitimate pregnancy is for this clan, perhaps that is not the case among the Slovene country folk. However, her going off to Germany to search
for him, and two years after the birth of the child: why have it in the play, t'would not be typical, not two years after. Why not put in: he was married, he has other children [a matter I don't recall Malte dwelling on in his MEISTER DER DAEMMERUNG, although he did great work in unearthing the correspondence between Herr Schoeneherr and his son Peter Handke.]

The attempt to make the play hoe
a parallel to Handke's life, and then diverge from it at crucial moments, creates some dramatic problematics here. It may very well have been the case that Maria Sivec married Bruno Handke because she needed a husband for her baby,
he appears to have been quite good looking, and he can't have been [?] the horror he turned out to be when she rejoined him in Berlin in 1944, a wounded soldier, back from the front,
alcoholic, already living with another woman.

Upon rereading this Act III I am less troubled by Valentin's extolling of the "open West" than I was on the first go around. Will I be less troubled by the Agit-Prop of Act IV the second
go around?
michael roloff 7:15 PDT,
PART IV
p.100-133

Ever so fortunately, our poet-narrator becomes quite concrete in his descriptions of the kind of life that his aunt Ursula/Snowbird is leading as a partisan in the mountains and in which he she is then joined by her brother Gregor [as Jonatan who leaves his troop, burns his uniform and who used to be unable to hurt a fly then turns killer, and so it becomes sufficiently poetically convincing also in concrete detail. The theme of Slovenian irrendentism first cropped up in Handke's work as one of Filip Kobal's ancestors is said to have been in the 1986 THE REPETITION.
I now feel easier with the stylization in act IV of the Fasanen/ Partisanen biz. The Slovene who uses the word "Fasanen" here does not appear to know that that was the appellation for over-decorated Nazi Bigwigs. However, I have more problems than before with what is called "Klartext" at the beginning of Act IV, which is anything but. Why does Handke suppress the Anschluss and not at least mention Austrian enthusiasm for it? Not to mention the theft of Jewish property, especially in Vienna. Calling it "forced" here at the beginning of Act IV. Does the now "staatstragende" wonder-poet not want to offend the Obrigkeiten? Also, Austria's giving itself the airs after WW II of being a "victim" goes entirely unmentioned. Some "Klartext"! No wonder the "ich" claims that speaking in those terms makes him tired.

Yes I think, Ursula/Snowchick's and Gregor/Appleboy Jonathan stylized presentation of their "Fasanen" life is as evocative as stylization can make it. So much for that for now.

What, however, also bothers me more than ever is the mother going off to Germany to look for the father of her love child, and leaving the love child behind! The falsification of Handke's own origins would/ could have been avoided by picking an entirely typical family - however, Handke - the way he works I think - would not have felt intimately to the proceedings as he needs to for his art! for him to breathe self into it! So he ends in a quandary. The mother might have had a day job with the "svabi", as the Romans already called the Germans in a Region larger then Schwaben a couple of thousand years ago. Why does she need to be away at all? What dramatic purpose does that serve, except possibly to emphasize her love for the German? But here she is leaving two years after giving birth, and in the middle of a war! If she stayed, Gregor can still push that pram! The grandparents would not have had reason to feel quite as bereft, true. But the mother might have had reason not to join the "Fasanen" because she needs to take care of her "love child" , she might, however, have been presented, with a German lover, as being interestingly torn?? Between helping her sister Ursula and favorite brother... and ...?
Handke does not really indicate that this German was a member of the Army.
A FURTHER ADDITION TO PART IV AUGUST 30
Alas, one more long long note about Act IV of Handke's STURM.
What is the flaw that ruins this piece for me? With such great first
two acts, and a fine 3rd Act. At this point I have even made
my peace with the stylization of the first two thirds of Act IV. If one were to introduce the photographs
and filmic elements that the piece refers to this would be a wonderful section to do that.Old grainy WW II stuff, too. However, it is by page 124 when Gregor/Jonatan starts
up with his "we have won speech"
I feel embarrassed, this really is the crudest of AGIT PROP.
You might say, to put it simply: by ACT IV it is clear that there is no Hamlet in this piece, or rather: no HAMLETINA. Is there a Lear left at the end, the end of ACT V?

And how easily there might have been if Handke's character had
not come into play. Old Ezra pointed out that artists ultimately
live and die by their character. Our great virtuoso genius Peter
Handke - we have come to praise Caesar, for all his gifts
for PUBLIC INSULT, KASPAR,
for RIDE ACROSS LAKE CONSTANCE,
the ultimate inversion of a boulevard play

especially for WALK ABOUT THE VILLAGES which has ALL OF HANDKE IN IT ALSO HIS VERY DARK SIDES,
for the sheer genius of THE HOUR WE KNEW NOTHING OF EACH OTHER
for VOYAGE BY DUGOUT: THE PLAY ABOUT THE FILM ABOUT THE WAR
for a nearly endless supply of of lessons in how to write
for SHORT LETTER LONG FAREWELL, LEFT-HANDED WOMAN, THE ESSAY ABOUT THE JUKEBOX, MY ONE YEAR IN THE NO-MAN'S BAY, especially for the ending of CROSSING THE SIERRA DEL GREDOS for what Peter Strasser called Handke's FREUDENSTOFF
for the latest novel DER GROSSE FALL. but also to point out
some deep flaws, which he is old enough to face. There is all that "ich muss mich stellen", "sie soll sich ihm stellen" in the Saltworks novel KALI and in Morawische Nacht.
He is such a jongleur, even coy.
But he doesn't actually ever "face", he avoids,
perhaps it is because the "Singer Naehmachine" refuses to answer,
however the PsychoPhysiker does answer and he answers now.

You will recall that wonderful scene where the "wonder child"
the "little bastard" is admired in his crib in ACT III...
like the CHRIST CHILD.
THAT is IN the play!
[is there any need for it aside self admiration of course now made in the now time worn form of humor, humor as defense!]

It really is no wonder that Handke had that hugely swollen head,
that was so in love with itself,
what with that oversupply of narcissistic goodies as of intra-uterine. He actually writes about some of these matters
as though he had been analyzed, not that one needs to be to have
those memories of lying under a loving heart. But also a depressed
heart that that had been abandoned by the love of its life.
Thus Handke's anlehnende/ analclytic depression.
That the mother merely hints at, an audience would
never notice her equivocation.

The "mother's signature", Dr. Bernard Bail's very major
contribution to the armature of the Psycho-Physikers!

http://www.holisticpsychoanalysis.com/

Maria Sivec his mother provided herself with a husband for the
the little bastard, who never was a bastard child. That husband was
the name-giving Bruno Handke, a very good looking fellow when
young. Maria had all that love in her, the love of her life would not
leave his wife and children for her. She married a surrogate....
who turned out to be a monster, perhaps the war and being wounded
turned him into a monster, brought out the monstrousness in him.
No one in Griffen it appears seems to have heard of divorce,
of separation. As we now know she killed herself at the prospect of his return, in 1971, from a sanatorium.


http://www.holisticpsychoanalysis.com/

Not only the mother's but that of all significant figures to whom we are exposed, e.g. Bruno Handke, the man Maria Sivec

married, as a surrogate, another German soldier, neither he

nor Maria's marriage appear in the play. There is the flaw, the avoidance. Maria, married to a German soldier would be Hamletina, wouldn't she? Torn! And, does the "ich" change as it creates this mis en scene ad- but also inadvertently?


I could tell you stories about myself, but this is not the place and time.


How does all this enter this play and Act IV:
it enters it in the following fashion
Handke has his mother appear, there are these exchanges, first with her
as a young country girl, then as a jazzed up city girl -
Handke is writing drama,
half-autobiographical recourse he takes,
in sharp strong strokes, he gets the basics down, he knows his craft,
The ground for the turn into the a PARTISANEN STUECK is also well
though more subtly laid in the first three acts:after all, the "ich" is looking back, he has these time capsule views 1936, then 1942-44 - Handke regards his life in installments of seven year stretches - vide WALK ABOUT THE VILLAGES, the opening, also if you regard his entire oeuvre,
it transpires in 7 year periodicities -

and then all tension goes poof! The play becomes flat!
http://www.holisticpsychoanalysis.com/

Another go around with ACT V and then perhaps I/ we
will be done.

Part V
p. 134-165

Itself consists of five parts and illustrate Handke's mastery as your ultimate weaver bird, the way he segues and makes fittings, both small and large, what a master carpenter he is and how he wraps everything together, times past and present, major qualities, a sad waltz into a weltschmerz polka, in defiance of the ever increasing weight of history. First Gregor and his nephew "I" discourse about the end of WW II, the 8th of May 1945, and Gregor waxes rhapsodic about the beauty of Carinthia now that he is a civilian again, and a liberator; but a short-lived liberation it was to be courtesy of supra-national and then national Austrian geopolitical monstrosities, and soon enough Gregor curses and for a while I thought, on first reading of Section V, that
I was locked in a rant, however, it subsides, there is an extraordinary scene where the mother appears and confronts the narrator "I" with his youthful selves and appears to show him his limits [certainly not his linguistic limits, which appear boundless], there is the derisive polka and a beautiful quiet fade out. Words fail us on thinking on how unlikely it is that this piece will ever be put on the English language stage.


Notes & Comments & Critique

1] Since FOREVER STORM is also a historical drama, set within a very specific historical context that has its consequences in the now of the existence of the Slovenian population of Carinthia, and since Handke in several ways sketches and nails down the historical context - as a kind of mish-mash, which I adore!, but also as what he calls KLARTEXT - objective reporting, narrative as you might encounter it in a history book - I miss mention of two hugely important features: [a] the l938 Anschluss which was greeted so jubilantly by the now again large Austria, part of Grossdeutschland; and [b] any mention during post WW II of Austria's claim to have been as much of a victim of Hitler and Nazism as the rest of Europe. Perhaps these matters are self-understood or evident to an Austrian or German audience, they certainly would not be to the rest of the world; and an English language edition would do well with an appendix for these two major and some minor matters. At any event, Handke's going into the nitty-gritty of the how and why the Slovenian minority got shafted after WW II despite its having been the only actual only partisan opposition within the greater Reich may pass the reader and listener by and may need to be telescoped, or have another minority substituted for an English and probably other foreign language productions. The WELT THEATER becomes very parochial theater here, and perhaps the play ought to have premiered in Klagenfurt instead of at the Salzburg Festival. It turns out that the Klagenfurt theater has no relationship to Handke texts. Its art director talks about plays as "products."

1] Locating the family in the borderland between Austria and Slovenia and introducing a fair amount of Slovenian, then translated, might seem problematic from the standpoint of putting the play on in English, an adaptation into Mexican for the family and the language would drive the thematics of acculturation more powerfully home???

2] Other autobiographical and autobiographical rewritings of Handke's come to mind going back as far as his first novel DIE HORNISSEN and SORROW BEYOND DREAMS and especially its rewriting THE REPETITION; DEL GREDOS, too, has a lot about a Slavic [Sorbian] family and it haunting the heroine. However, what you realize, especially with that kind of familiarity, is the difference between the autobiographical Peter Handke and the "I" that of his narrator director voice in the dream-play FOREVER STORM, especially so if you have written but will need to complete a kind of biography of Handke as I did with DEM HANDKE AUF DIE SCHLICHE
where Lothar Struck did yeoman's work in grooming some dogs that have slipped into my German. The distinction is very clear and finely drawn, but Handke saying that the "I" in the play is fictional so far has not kept reviewers and commentators from making Handke a descendant of Partisan Belgrad and mashing things up into myth.

3] Yet, even though Handke, correctly, absolutely so, describes the narrator presenter jongleur dreamer "I" of STORM as a "fictional" "I", and since he takes recourse to family history to make his story intimate, and perhaps needs to for the sake of inspiration, closeness, the voyeuristic will - and perhaps are even meant to - draw no amount of silly inferences from drawing parallels between the actual Handke family and the fictional in the best sense here. Handke's family in no way was involved in Partisan activity, by naming one of their sons Hans and with the daughter Maria involved with various German soldiers, the third surviving son, Jure, a right wing Austrian after the war, may even have been on the way to acculturation and assimilation, as has happened in that forever someone's province in no end of directions over thousands of years.

Inwiefern dieses Stueck Einblicke in Handke's Familie erlaubt ist zu bezweifeln da es sich um eine dichterisch fantasierte Familie in dem Stueck handelt. Da ist ungeheurlich viel ausgelassen, verdreht und neu reingeschriben. Dieses wahrlich 75% wirklich grosse Stueck erlaubt grosse Einsicht in die DICHTERISCHE PHANTSIE von Peter Handke.

Handke's stepfather, Bruno Handke whom Maria Sivec married when pregnant with the German soldier Schoeneherr's child is never mentioned. Nor does his real father make an appearance. Handke's grandparents only had one daughter. The play needs to be understood within its own terms, not by reference to Handke's biography, no matter that he uses the latter more or less deeply, and tenderly. Although Handke had no "aunt Ursula", a "dark sister", e.g., was demanded by the laws of form, the requirements of the drama. Gregor was killed on the Russian front in 1943. The one surviving brother, Jure, became a right wing Austrian nationalist. The insinuation that the play presents Handke's family might have been avoided, if that is what Handke had really wanted, if he had simply picked a typical Slovenian Carinthian family that really was involved in Partisan activity, as there were no end of them, and the memories appear to be raw, he could still have attributed those of his own chief qualities - grand cursing of existence and of history, a rhapsodic relationship to nature, conejo Valentin, horticulturalist Gregor, Benjamin's nausea which at the end of the play visits the "I" to these characters. However, the play would then not have been the occasion for so much self-celebration on the part of our Genius [and I mean that, I've known that Handke was the real thing since about 1966]. Handke once before installed a wished for father figure, his grandfather, the "Ote", in THE REPETITION within his internal family constellation, but he wishfulfills something more complex here in the form of a dream. And understanding this piece, this dramatic poem, is nearly as complicated as the unraveling of a dream. In this instance, however, we know where the "dream's navel" leads: into Peter Handke - whence it issued and whence he wants us to follow, and I gladly follow, no matter that I wouldn't think of taking Handke with me into the maquis, but leave him behind to run the ministry of propaganda and, as Valentin, to service all the secretaries that each others' hearts desire; whereas entering the maquis of language...he could lead, leads... and he would still get all the girls! For a complete display of each and every quality of Handke, WALK ABOUT THE VILLAGES is still the work to read: http://www.ariadnebooks.com/ProductInfo.aspx?productid=1572410000

One other question that arises is whether this is "Welt Theater" as Lothar Struck has it in a very sympathetic review that you can find towards the end of the assembled reviews at:

http://handke--revista-of-reviews.blogspot.com/2011/08/immer-noch-sturm-still-storm-stormy.html
is or whether it is the greatest Heimatsstueck ever written by an Austrian, division Kaernten.

Sincerely, Scott Abbott & Michael Roloff,
Legionaires in defense and propagation,
and occasional spanking of Peter Handke.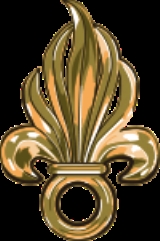 http://www.handkedrama.scriptmania.com/index.html/
http://www.handkedrama2.scriptmania.com/index.html/
http://www.handkedrama3.scriptmania.com/index.html/
http://www.handkelectures.freeservers.com/
http://picasaweb.google.com/mikerol/HandkeDrama?authkey=Gv1sRgCOTfj7uY3emmMw#
lhttps://picasaweb.google.com/106505819654688893791/IMMERNOCHSTURMPHOTOSFOREVERSTORM
A NOTE ON LOTHAR STRUCK'S REVIEW OF
FOREVER STORM
THAT DERIVES FROM A BLOG ENTRY ON STRUCK'S
PIECES ABOUT HANDKE FOR THE
REVISTA-OF-REVIEWS BLOG
I came into contact with Lothar Struck who conducts the "begleitschreiben" blog http://www.begleitschreiben.net/ the successor to
http://begleitschreiben.twoday.net/ quite some years ago now when he contacted me on seeing a comment I had left at at something about Handke in Die Zeit and we then did on on-line interview about Handke's engagement in matters Yugoslav defense of the Serbs being made entirely culpable for the crimes committed during the disintegration of Yugoslavia, a matter that I had given considerable thought to. This interview has not made the transfer of Struck's blog from two day net to his newest electronic incarnation. Initially, it was a pleasure to be in touch with someone who knew Handke's work and who appreciated it, otherwise I would not write this post mortem to a relationship that foundered because Struck ultimately is an adoring fan who a lacks the element of critique in is appreciation, among other failures of discernment. In other words, Struck, who has even assumed the pseudonym Gregor Keuschnig Handke's own humorous self-appellation as of A MOMENT OF TRUE FEELING and also the protagonist of MY ONE YEAR IN THE NO-MAN'S BAY, is such a one to whom the "real" Keuschnig says in NO-MAN'S BAY, when he comes adoring, "I am not the one." As such, this adoration in someone who is not devoid of critical judgment at other times does no real harm, although it can be said that such adoration then fails to foster understanding. And I am not talking about fine points here. Nor is Struck all that sensitive or stellar a reader. To start with a few current posting of his, both at Glanz & Elend, where Struck writes both under the pseudonym and under his own name:
http://search.freefind.com/find.html?si=38697730&pid=r&_charset_=&bcd=%C3%B7&t=s&query=keuschnig
http://search.freefind.com/find.html?si=38697730&pid=r&_charset_=&bcd=%C3%B7&t=s&query=struck
and
http://www.begleitschreiben.net/peter-handke-immer-noch-sturm/
Let me give a few instances. Lothar does a deceptively nice job, more thorough an useful than any of the paid reviewers who may earn a few Euros but are not allowed the space to do a proper job, and thus become quite Slick - Weinzierl, Pilz, et al - in describing the opening scene of IMMER NOCH STURM Here
Ein Ich-Erzähler sitzt auf einer Bank auf einer Wiese, in der Heide, im Jaunfeld. Ein Apfelbäumchen behängt mit etwa 99 Äpfeln gibt ihm Schutz und er kommt ins Phantasieren, ins Heraufbeschwören. Aufmarsch der Vorfahren. Sie erscheinen ihm - oder er lässt sie erscheinen? Er ist der einzige, der sie noch träumt: Nicht ich lasse euch nicht in Ruhe. Es läßt mich nicht in Ruhe, nicht ruhen. Ihr laßt mich nicht in Ruhe. Im Laufe der Erzählung (oder ist ein Drama?) frischt der Wind auf, kommt von vorne, von hinten und von oben, wird zum Sturm (zum Erinnerungssturm sowieso). Und die Landschaft, die Kindsheimat, nein: die Bleibe, dieses wiedergeholte Kärnten verändert sich im Laufe dieser Ahnen-Epiphanien. Das ist mehr als nur die Suche nach den eigenen Wurzeln. Vielleicht ist "Immer noch Sturm" das wirkliche Nachtbuch Peter Handkes (und das vor wenigen Wochen erschienene ist nur ein Präludium).
Whereupon Struck makes the kind of supposition that he cannot tell the difference between Handke's nighttime burps [which would be interested if he had written down the dreams, not to mention attempt analyses] and a throughly composed major work in five act. Being generous to such a fanzine statement - hear hear! = we will let it pass until we come on Struck's statement:
Fiktionalisierungen des Autobiographischen
Gewiss - der Ich-Erzähler, der dem-Wind-Ausgesetzte und Sturm-Erzeugende, ist Peter Handke.
... a claim one can only make if one knows who Peter Handke is, who himself has said that the "I", the "ich" in STURM is a fictional "I." If we understand the difference between the fictional "I", here, I suggest we will ACTUALLY have a major clue as to the other fictional personae Handke has been adopting since forever, a matter in which he has become better and stronger and more sophisticated over these many years. Now if Struck had said "the entire play is Peter Handke's self, the Peter Handke of the permanent autistic position, who loves himself more than anyone in the world, including Handke who loves to lie and invent and to manicure his image and exhibit himself and suppress certain unpleasant featues and matters and is a coy jongleur" - with that I would not argue, that would be, is a beginning.. The "I" here is first of all the puppet in the hands of our puppeteer from Chaville - if Handke had merely wanted to celebrate his ancestors, he might have written them a long letter.
As Struck a while later admits:
Bis auf die Tatsache, dass die junge Mutter mit ihrem Vaterlosen Kärnten verlassen hatte, entfernt sich Handke von der realen Geschichte seiner Familie immer mehr.
at which latest point it might have occurred to Struck that what matters most to Handke, and as it ought to, and did, is the form, the composition, the play. Struck also misses the lie that Handke introduces by having a woman who is married to Bruno Handke, leave the Carinthian precincts to find the father of a child now two years old. Both Scott Abbbott and I address and speculate on the problematics that also enter the form and "life" of the play at that point in extenso at:
http://handke-drama.blogspot.com/2011/08/directors-view-of-forever-storm.html
Struck also errs, significantly, when he writes
"Die historischen Begebenheiten erläutert Handke nicht. for what are the passages written in "Klartext"
but oddly distorted glosses of the history of Austria and Carinthia since 1936 to the present. Struck is also some degrees off when he writes:
Wer eine Art Verklärung oder gar Heroisierung des Kärntner Widerstands erwartet hatte, geht fehl. Kein Superlativ. Kein Heldentum; das brechtsche Pathos ist Handke zuwider, auch wenn es für eine "gute Sache" wäre. Und dennoch: Fast immer reden, deklamieren, handeln die Figuren dialektisch, zweifelnd, schwankend. Diese Widerständler waren gespalten ob ihres Tuns und auch sie waren vom Krieg und dessen merkwürdiger Regeln geprägt, ja: verdorben. Sie sahen ihren Widerstand als schiere Notwendigkeit.
I would disagree, Act IV, the Partisanen Section, struck both Scott Abbott and me as stylized Agit-Prop, the air went out of the piece and I speculate about the reasons for that at length at:
http://handke-drama.blogspot.com/2011/08/directors-view-of-forever-storm.html
Handke used to be pathos-ridden, during his Slow Homecoming period, especially in Nova's epic speech at the end of Walk about the Villages, so pathos drenched there's scarcely a drop of oxygen left in her lungs. What is pathos: the unattainability of the ideal. Parzifal keeps seeking and we admire him for it, he might be a Prussian about it, and his steel might glint but that is all. A bit more pathos - a la Brecht's Die Massnahme - ,I hold, might actually have served the Partisan Gregor/ Jonatan well when he becomes an executioner! Nor is there any need to play Handke and Brecht off against each other, from whom Handke has learned and taken quite a bit over the years.
I would also question Struck's estimate that STURM is a piece of WELT THEATER [World Theater], perhaps it is just the greatest Heimats Stueck ever written. To be World Theater STURM would need to have the dimensions of KING LEAR or END GAME - that is, it would have to be taken in the direction it itself point to at the end with its mention of the Alaskan Indians. Otherwise, with its basic notion that our "imagoes" constitute our self, could not be sounder.
Nonetheless, Struck's review is one of the few that deserve to be read twice.
A COLLECTION OF ALL GERMAN REVIEWS
http://handke--revista-of-reviews.blogspot.com/2011/08/immer-noch-sturm-still-storm-stormy.html